How do I load airways in Garmin Pilot?
One feature of Garmin Pilot is that it allows you to load airways quickly.  Furthermore, the airways can be transferred over to certain panel mounted devices with the connectivity provided by a Flight Stream which saves valuable time in the airplane.
Let's say that you are flying from Kansas City International (KMCI) to Columbia Regional (KCOU) and you need to load the Victor 4 airway.  Victor airways have been called "the highways of the sky".  Much like the typical highway, in order to use it you must use an entry and an exit point.  For this example we will enter at LYMES and exit at HLV (Hallsville VORTAC).  
Let's start by putting your origin and destination airports in the flight plan. 
*Airways can also be built in a linear fashion (airway to airway to airway).  For the ease of explanation, this example will start with origin and destination and build the airways in later.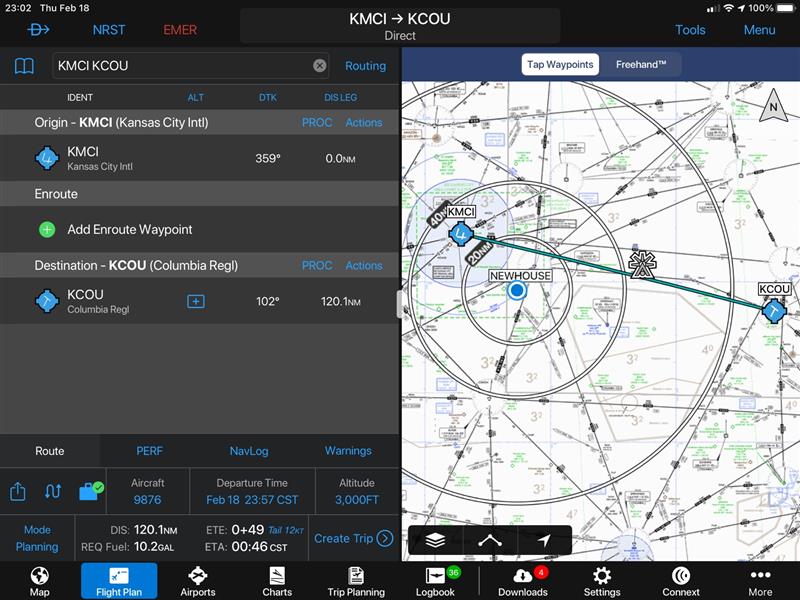 To start the Victor airway sequence, add the entry waypoint.  On the flight plan page enter "LYMES" in the enroute waypoint section.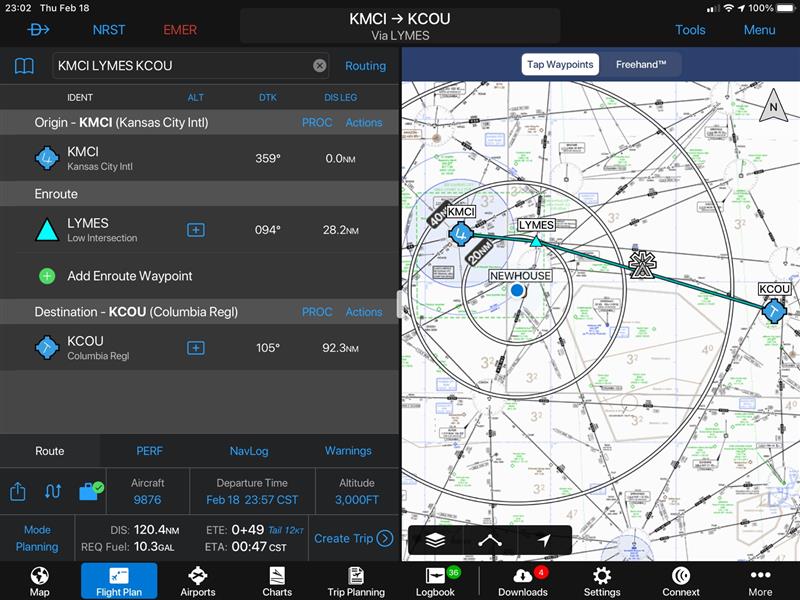 Touch on the entry waypoint (LYMES) and select "Load Airway".  
*You may need to scroll down the list to see this option.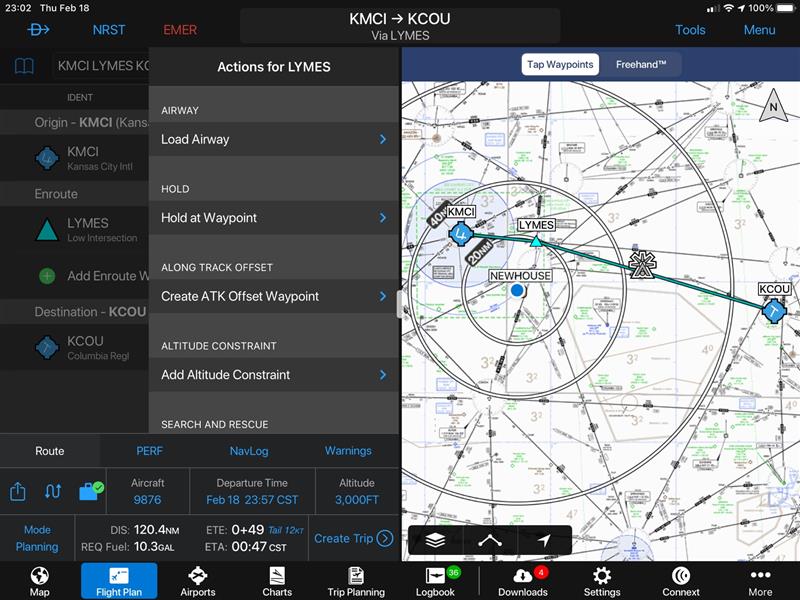 Select the airway you want (V4).  Many waypoints will have multiple airway selections.  Be sure to pay attention to detail on your selections.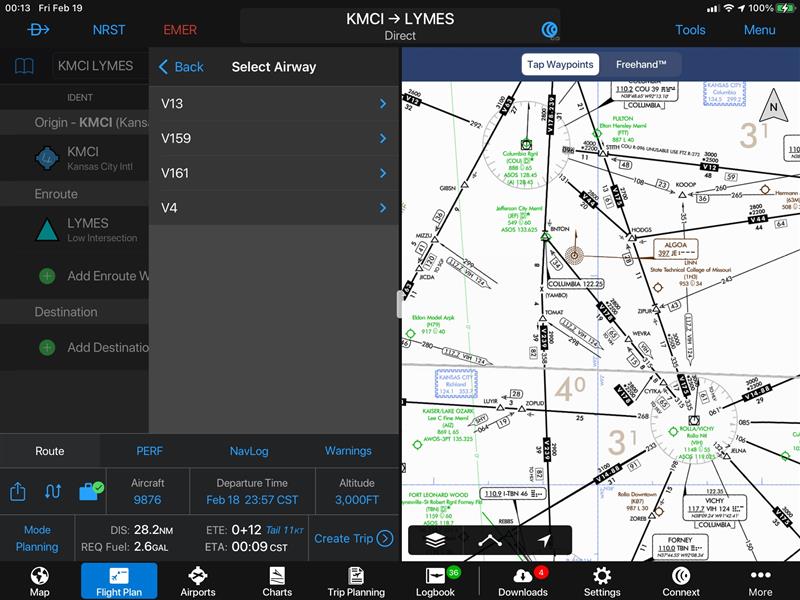 Now select the exit waypoint (HLV).  
*The waypoints are listed in an order that is sequential along the route.  This may make your selection easier for close exit waypoints.  You may select "Alphabetical" at the top of the list to more easily find a specific point, along a lengthy route sequence.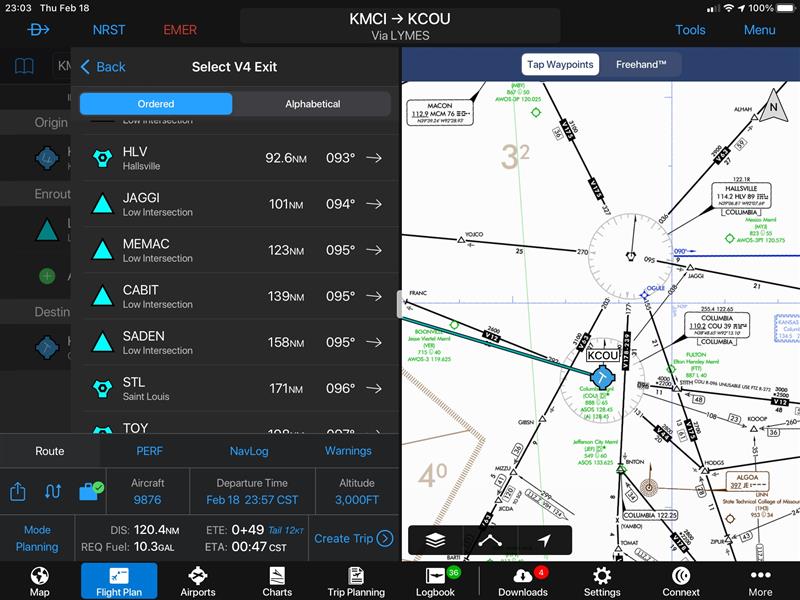 This completes the process for loading the airway.  You can see the abbreviated text for the route across the top of the flight plan.  You can see an expanded version of the flight plan and the airway below.  
To expand the airway specifically, select the blue carrot arrow on the victor airway line (V4.HLV).  The expanded airway is displayed below.  
*It is always recommended to expand the airway and verify the waypoint sequence for accuracy.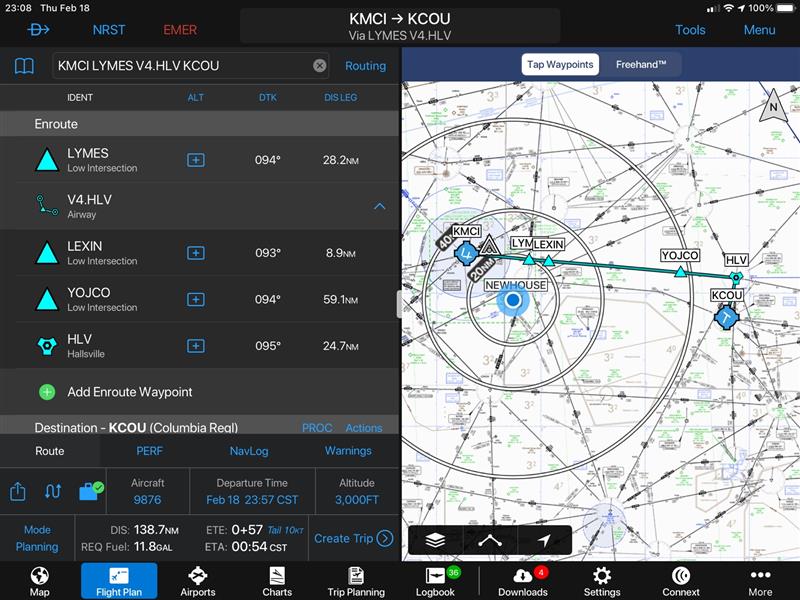 Once the airway is loaded in Garmin Pilot you can send the full flight plan over to your panel mounted device with the use of Flight Stream connectivity.  
For other tips and tricks visit our Garmin Pilot Video Playlist
Related Articles