Reformat a Flight Stream 510
WARNING: Make sure you have removed any information that should be saved from the Flight Stream 510.  Formatting will erase everything on the card.
WARNING: Only format the Flight Stream 510 on a PC.  Attempting to format on a Mac can cause permanent damage to the device that requires a replacement. 

Locate the Flight Stream 510 drive on the computer by navigating to the File Explorer and pressing "This PC".  Flight Stream 510 will be found in the drive labeled "USB Drive".  Erase all files on the card.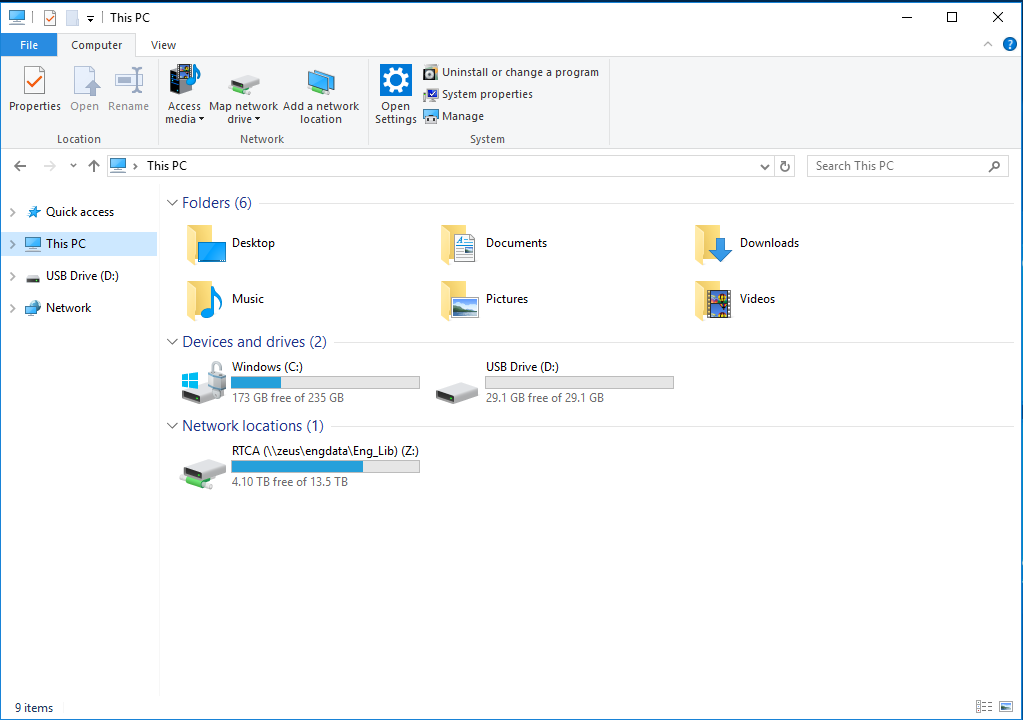 Press the "Manage" tab in the File Explorer and then press "Format".  The formatting window can also be located by right-clicking the USB Drive and selecting "Format".

The format settings should look as follows: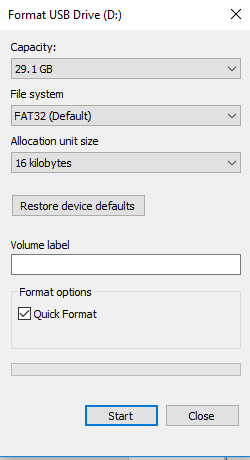 Capacity: Will be auto-populated
File System: FAT 32
Allocation Unit Size: Choose the smallest available within range of 4096 B to 16 kB
Volume Label: Leave empty
Format Options: Choose "Quick Format"
Note: The quick format option does not always work for every instance.  If that is the case, uncheck "Quick Format" and proceed with a long format.  This will take approximately 30 minutes or more. See screenshot below for long format settings: