Unable to Sign in to my Garmin Account
If you are unable to sign in to a Garmin account, the instructions below will assist in recovering your password.
NOTE: If there is no activity on your Garmin account across all our sites and services for a period of at least 2 years, your account will be deleted per our privacy policies. Multiple notifications are sent to the email address on the profile prior to deleting the account. You can view more information at Inactive Account Deletion 
To generate a new password online:
 1. Click on the word Forgot next to Password on the sign in screen.  The screen will look similar to the below but may vary slightly depending on which Garmin site you initiate the log-in process from.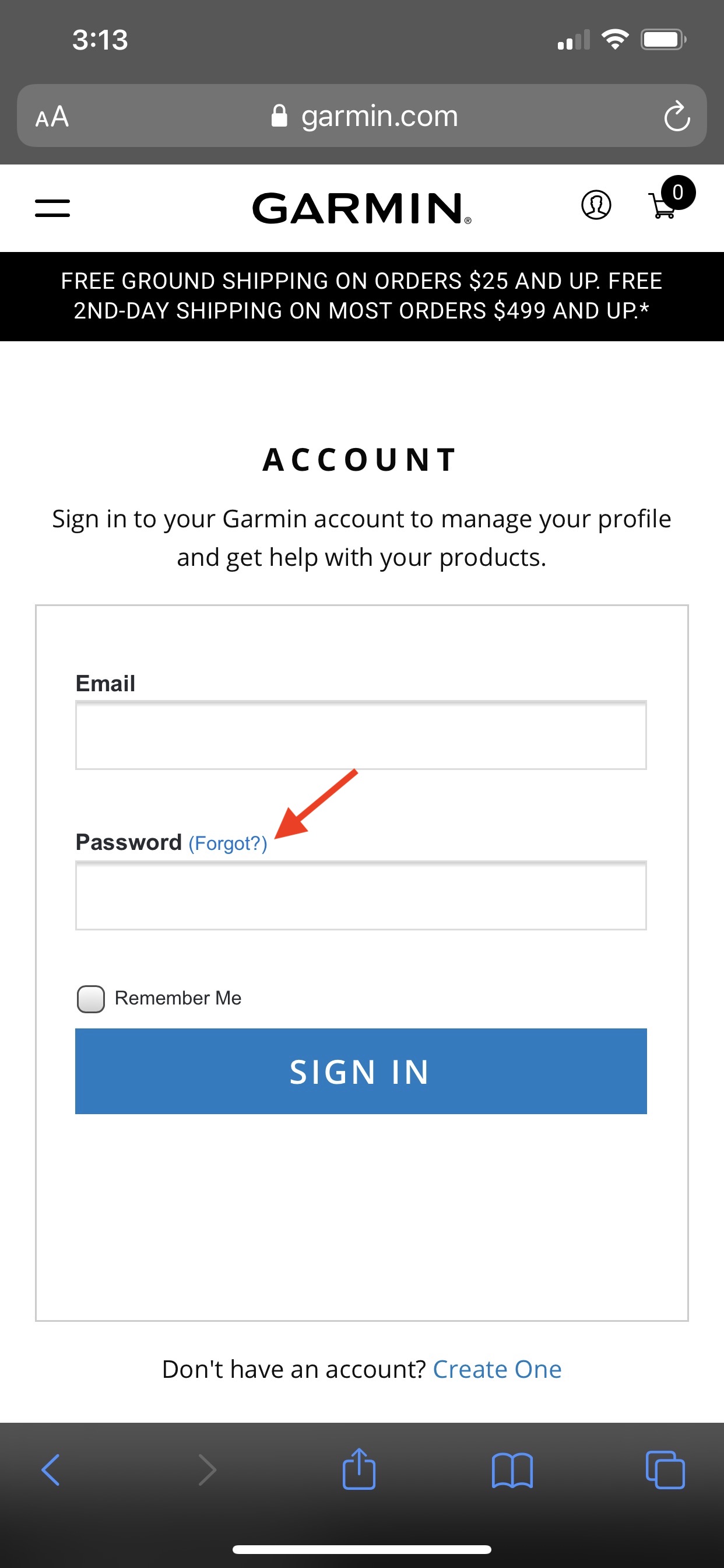 2. Enter your email address  
3. Click Recover Password
An email will be sent to you with a temporary password. Check the Spam folder of your email inbox if you have not received the password reset email. Use this password to sign in to your account. Upon sign in, you will be prompted to create a new customized password for your account.
Related Articles